CONSULT B&Z CONSTRUCTION FOR ALL YOUR
UNDERWATER & ABOVE WATER NEEDS
CONSULT B&Z CONSTRUCTION FOR ALL YOUR UNDERWATER & ABOVE WATER NEEDS
B&Z Construction provides a wide range of underwater and above water services that meet the high standards of excellence our customers have grown to expect. Our attention to detail, use of only the best resources for the job, and commitment to safe, professional services results in a great value for those we serve.
Top-of-the-line experience, expertise, equipment and personnel suited to the requirements of the job at hand enable us to deliver full scope-of-work services to meet your commercial diving or erosion control needs. Whether your needs include inspection, maintenance, installation or repair, B&Z brings the can-do spirit, dedication and resources to get the job done and to get it done right.
• Marine Construction
• Erosion Control
• Commercial Diving
Get the RIGHT team and the RIGHT resources to meet your marine construction, diving or erosion control needs. From inspection, to maintenance, to installation or repair, B&Z gets the job done and gets it done right. The B&Z full scope-of-work services deliver the solution and the value you expect.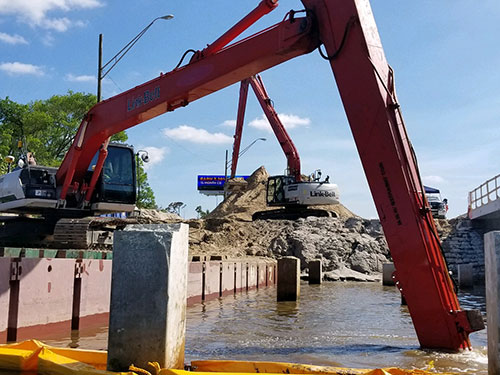 Marine Construction
Whether tight spaces, shallow channels or weight limits, inland or shoreline challenges, we're equipped with the right gear and the right experience. A barge fleet, equipment, and professional, certified technicians and engineers are at your service. We'll design it, source the materials, and build it to last.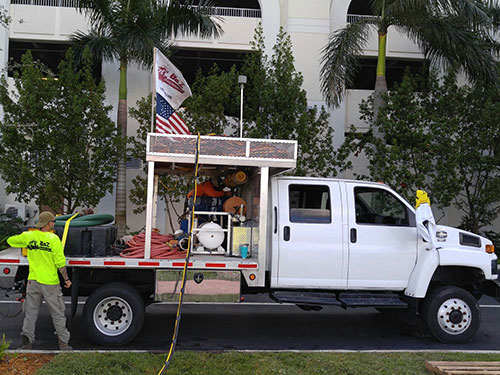 Commercial Diving
Only professionally certified and accredited divers, experienced in design, planning installation, inspection, and repair, bring the skills and expertise you need to get the job done effectively, efficiently and safely.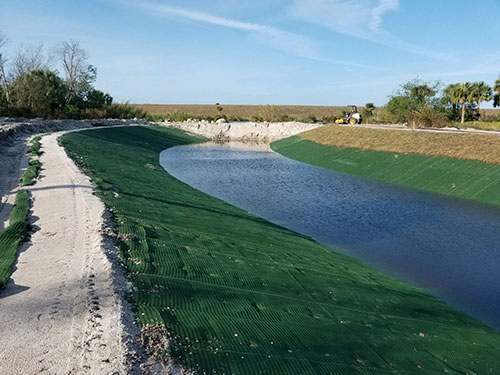 Erosion Control
Protect your shorelines, streambeds, ditches and swales against water erosion. We'll assess the erosion and detail the stabilization required, then provide a full-service—complete with materials and installation for an environmentally-friendly erosion control solution.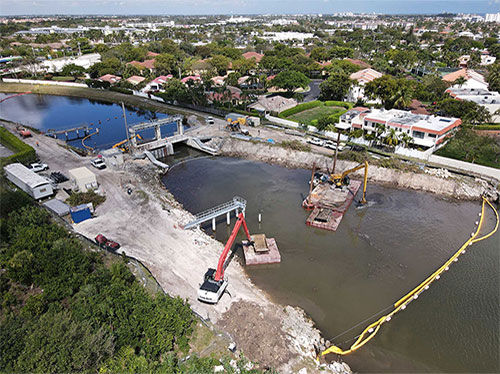 Canal and Lake Dredging
Dredging a body of water can be an involved process that helps to prolong the life of that body of water while improving the quality. Over time, sediment builds up in bodies of water until it can no longer retain water making it dangerous for vessels looking to pass by.